Our full line of award-winning wines include a selection of both red and white to compliment any meal, mood or occasion. Read more…
Alpen Cellars is situated in a picturesque mountain valley at the foot of towering craggy peaks in the rugged Trinity Lake region of Trinity County, California. Read more…
Alpen Cellars is a family venture where each of us takes part in the long painstaking process of wine production. Read more…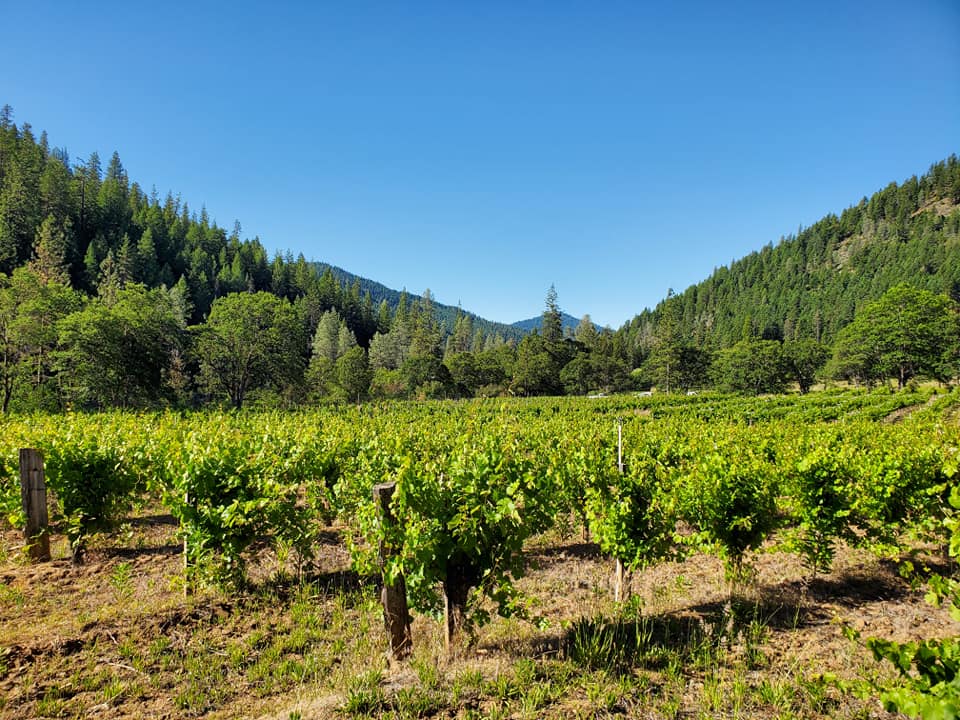 We Invite You To Visit Alpen Cellars
The winery is situated in a picturesque mountain valley at the foot of towering craggy peaks in the rugged Trinity Lake region of Trinity County, California.
Sit back, relax, and drink some wine.
We offer free tastings or buying bottles on-site to enjoy. We are a fully outside tasting location. We encourage bringing lunches or a picnic to enjoy with your tasting.